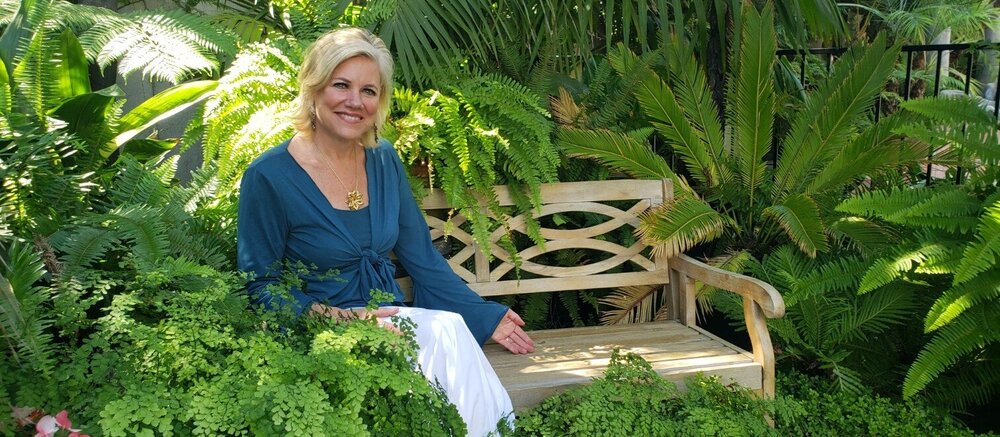 Licensed Marriage & Family Therapist
Specializing in Love, Intimacy & Sexual Coaching
Greta Grace, LMFT, has 30 years of professional therapy experience, specializing in couples, individuals and sexual education. She is committed to the empowerment of her clients through the cultivation of skills and resources to create vibrant intimacy and an optimized life.

Her Masters Degrees in Psychology and Divinity from Fuller Seminary in Pasadena has evolved to an education that includes the lifelong study of Modern Psychology, Ancient Wisdom and Sacred Sexuality.

Her theoretical orientation combines the study of the development, stability and flexibility of the self, or personality, with the growth-aligned nature of the psyche which looks to saints, artists and great heroes and heroines for models of human potential and Love. In this way, she seeks the development of the whole person -- the intellectual, emotional, spiritual, body-mind, social, sexual and creative aspect of each individual.

Greta has specialized training in the effects of early childhood development on adult functioning with Althea Horner, Bob Stolorow, and Connie Lillas. In interpersonal neurobiology, she has trained with Allan Schore, Dan Siegal, Bonnie Badenoch, Candace Pert. Additionally, specializations include training in the Neurobiology of Addiction, Depression, Anxiety, and healing from Trauma.

Greta's training for couples includes John Gottman Institute, Clinical Training for Couples; Susan Johnson, Emotion-Focused Couples Therapy; Gay and Katie Hendricks; UCLA's Couples and Sex Therapy; and Non-Violent Communication.

Greta's specialized training in Sacred Sexuality includes The Art of Conscious Loving with Charles and Caroline Muir, Clinical Sexology with Dr. Patti Britton, Integrative Body Psychotherapy with Dr. Marjorie Rand, and Tantric Kriya Yoga with Bodhi Avinasha.

With a passion to support singles, Greta became a certified "Calling in the One" coach with Kathryn Thomas. She integrates body consciousness and core healing to magnetize a loving partnership, in her "Fire and Fragrance" workshop for women.

Greta was the Director of Clinical Training at The La Vie Center in Pasadena in addition to her private practice. She worked in-patient at Passages Addiction Cure Center in Malibu treating alcohol and drug addiction. Greta worked as a sex therapist at The Center for Healthy Sex in Los Angeles where she created a course for women, "Love, God and Sex" and treated sexual issues.

She is the co-creator of relationship workshops, with her husband, including, "Vibrant Intimacy for Couples: A Day of Connection, Communication and Chemistry" and "Night of Love", a heart-centered, playful, romantic evening for singles and couples.

Professional affiliations include California Association of Marriage and Family Therapists (CAMFT). MFC 28466.

Greta serves couples and individuals in the greater Los Angeles area, with offices in Mar Vista and Marina del Rey. Skype sessions are available throughout California.